DCI Data Centres (DCI), a wholly owned portfolio company of Brookfield's Global Data Centre Platform, has announced the completion of the first of two new generation cloud data centres in Auckland as it continues its expansion across New Zealand.
AKL01 was completed on time and on budget and is part of a broader New Zealand strategy which includes a second site in Albany, AKL02, to present a total of 50+ MW of critical technical infrastructure to the New Zealand market.
Commenting on the completion, DCI's head of its Australian and New Zealand business Malcolm Roe said DCI is committed to a major investment programme focusing on cloud data infrastructure to serve the ever-increasing need to securely access and store data.
AKL01 has been built to the highest physical and virtual security and compliance credentials to manage multi-national cloud, highly classified government, and defence workloads.
Group Chief Executive Officer Nicholas Toh said: "AKL01 has been designed to support New Zealand's data sovereignty, cloud adoption and digital skills development. We expect to collectively bring over NZ$600 million to the Auckland region, with a combined economic value exceeding NZ$1.4 billion over the life of the projects."
Each data centre will create more than 150 jobs during construction and approximately 250 ongoing full-time equivalent jobs in supporting information and communications technology (ICT) industries once the site is operational.
DCI intends to run its facilities in New Zealand from 100 per cent renewable sources, and to set industry-leading benchmarks for water and energy efficiency, as it continues its expansion in New Zealand.
Udhay Mathialagan, CEO of Brookfield's Global Data Centre Platform and Chair of DCI, added: "The launch of this high-specification data centre is another milestone in Brookfield's ongoing efforts to enhance New Zealand's digital infrastructure. Through our portfolio companies including DCI we are delivering timely and highly secure data centres and fibre networks that are becoming an integral fabric of global cloud players operations in New Zealand."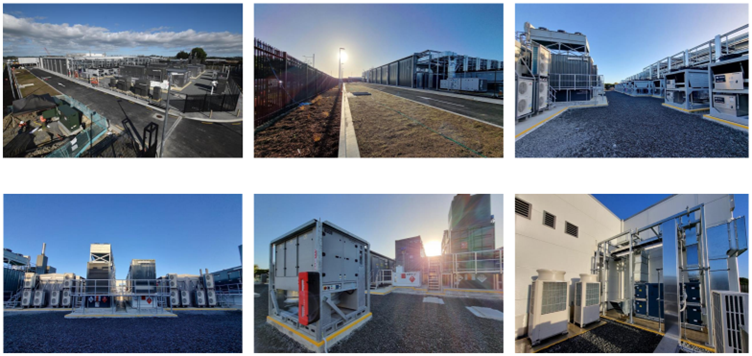 About DCI Data Centers
DCI Data Centers (DCI) is a data centre owner and operator that is challenging the way facilities are built and operated. It brings together innovative, environmentally-efficient technologies and construction methods to enable the rapid deployment of secure cloud and hyperscale compute environments.
With a growing fleet of data centres across Australia, New Zealand and Asia, DCI's mission is to become the preferred partner in the Asia Pacific region for the delivery of purpose-built, highly secure, and resilient data centre solutions.
Since 2015, DCI has served public cloud and managed service providers, governments, and enterprises. It delivers mission-critical digital infrastructure with predictability, flexibility, and security; critical to scale and respond to market demand.
DCI is a portfolio company of Brookfield Asset Management and its investment partners.
About Brookfield Asset Management
Brookfield Asset Management is a leading global alternative asset manager with approximately US$800 billion of assets under management across renewable energy, infrastructure, real estate, private equity and credit. Brookfield's Global Data Center Platform currently comprises four portfolio companies, DCI Data Centers (Asia Pacific), BAM-DLR (India), Ascenty (South America) and Evoque (North America), which collectively operate over 50 data centers across four continents servicing a range of hyperscale customers.